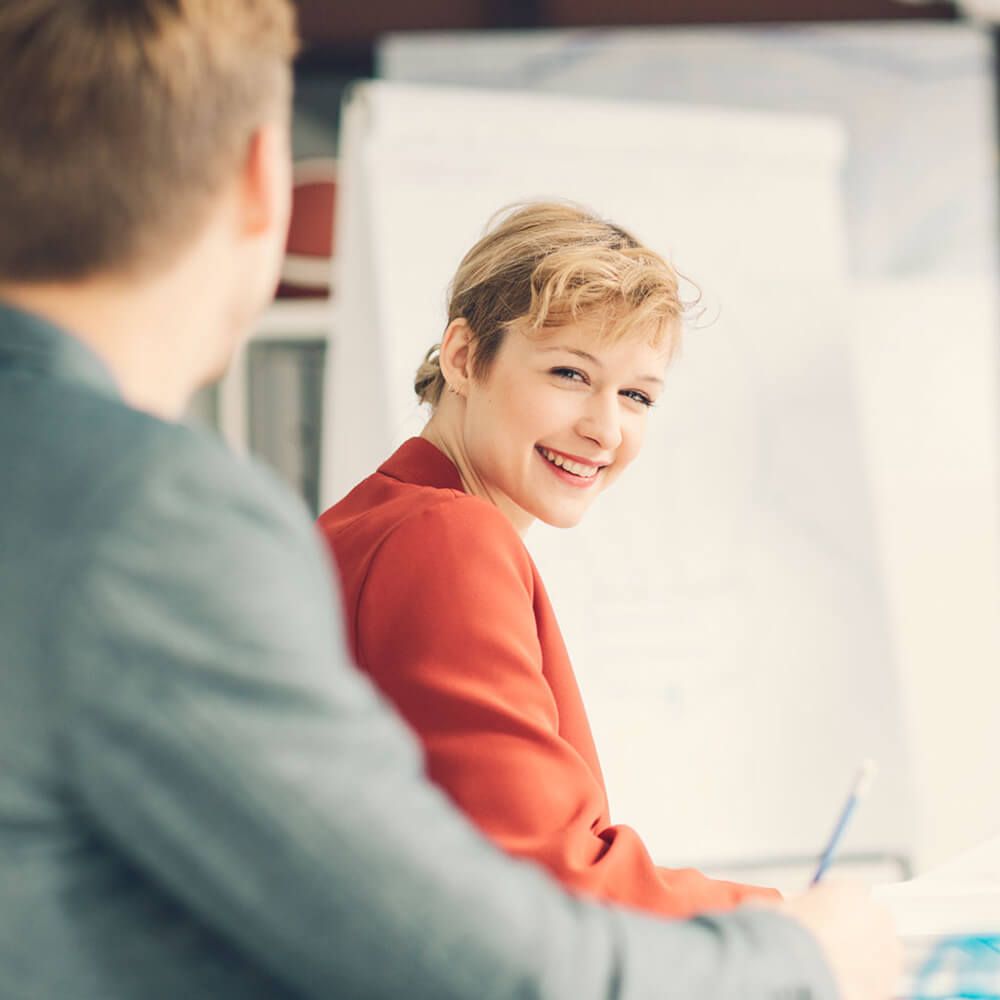 Corporate Training
Individual training concept for each company
inlingua offers a range of options for companies, such as individual language courses or e-learning solutions
inlingua draws up an individual training concept for each company. All the components of the concept are geared to the company's aims and requirements. A joint analysis is carried out, covering requirements and existing conditions. The determining factors are your planning for human resources, your internal resources and your corporate culture.
inlingua's 10-point Service Program
Defining the project: inlingua offers training in all languages, at all levels, for all communication needs
Placement: the inlingua test, which includes a needs analysis, determines starting level and language objectives.
Needs analysis: the stated aims enable us to draw up a defined training concept.
Defining the objectives: the modular structure of our Accelerated Professional Program (APP) enables you to acquire skills for precisely defined communication situations.
Organizational form: one-on-one, crash training, company courses, in-house or at inlingua, in Germany or abroad.
Training material: we develop the materials needed for special requirements.
Trainers: our trainers can accompany your staff on the job if required and provide the appropriate feedback.
Running the course: apart from the trainers, there is always a contact person for organizational support.
Monitoring progress: you can measure success, e.g. by means of regular feedback and internationally recognized tests.
Follow-up: specialized training packages provide the means for self-study and the incentive to reach the next proficiency level.
local - regional - national
Every inlingua center is an independent enterprise that is familiar with local business conditions and can make an individual response to your needs. There is always someone available to determine your requirements and draw up a coherent training program.
Companies operating in several regions can benefit directly from inlingua's network structure. One way is to arrange a master agreement to provide uniform programs and services. All the local inlingua centers agree on these basic points. This guarantees that your staff will get the same training quality at all times.